Welcome To Rustler's
Rustler's Restaurant is located at 141 North Main in Tropic, Utah in the beautiful valley below Bryce Canyon,Utah ~ serving Breakfast, Lunch and Dinner.
At Rustler's Restaurant we offer a wide variety of food choices near Bryce Canyon Utah such as; American, Mexican, BBQ, Pastas, Steaks and Shrimp and more, plus a great selection of Beer and Wine. We strive to offer our customers a wonderful dining experience with our great staff in our Rustic, Cowboy themed dining room that features antiques and photos from our local ranches and depicts a little of what this community is about.
We work hard to bring you great quality food at a fair price and are always looking to feature new items for our customers. We offer a Cowboy Dutch Oven Dinner that you can experience just like the cowboys eat when they are out on the range. We hope you will come and sit down with us and enjoy a delicious breakfast to start your day off right, an appetizing lunch to keep you fueled for the day and a dinner with a delicious appetizer, entree and dessert while enjoying a glass of wine, a cold glass of draft beer or a refreshing soda.
Take a moment to look through our menus and see all of our options.
We look forward to meeting you and joining us for some great food and a great dining experience at Rustler's Restaurant.
Like our Facebook page to stay current on all we have going on.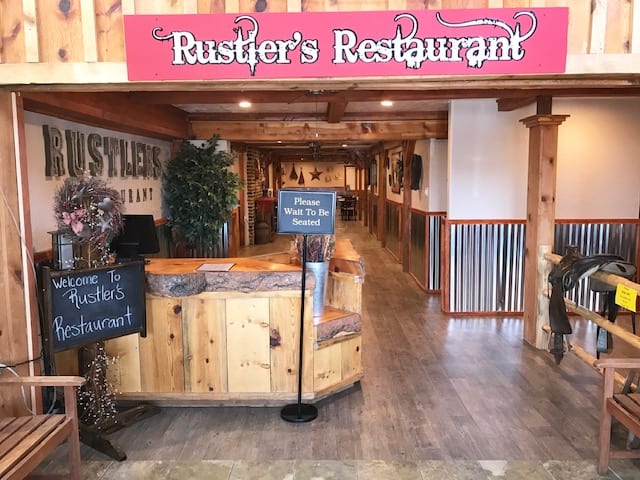 141 N MAIN ST.
TROPIC, UT 84776